Sweet Sweet Potato Latkes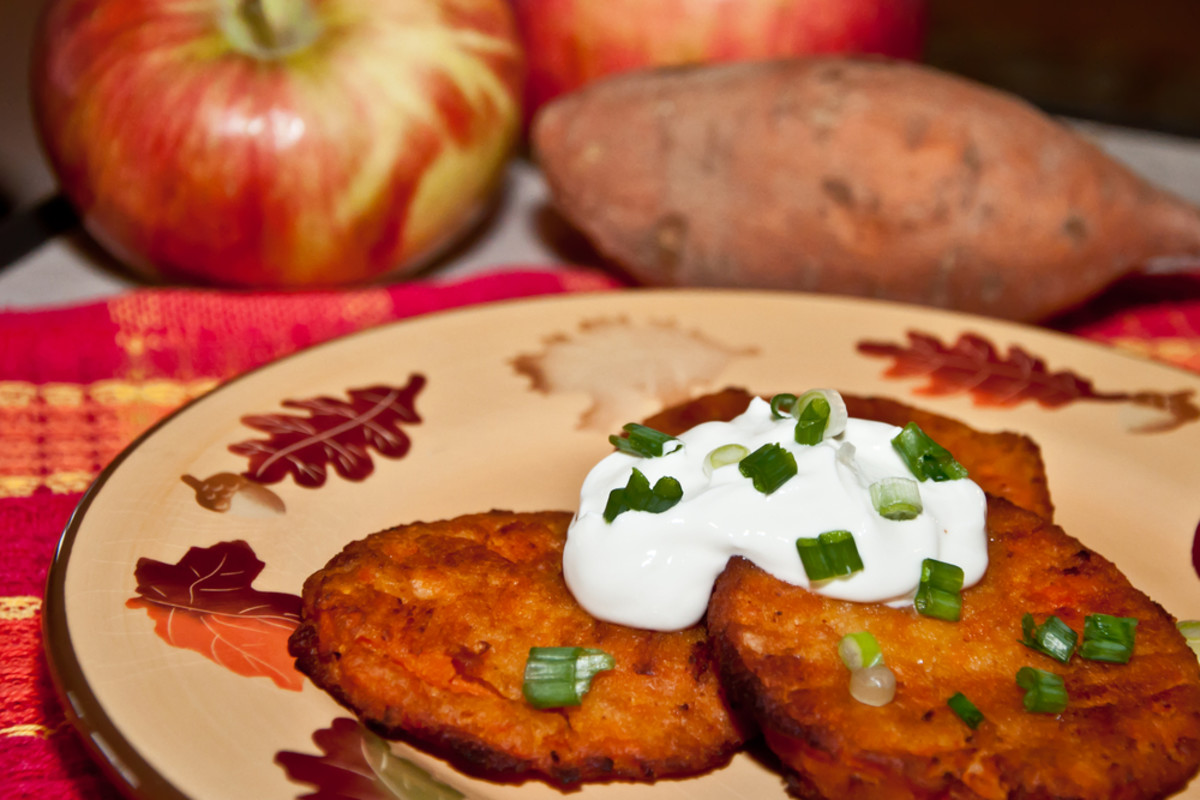 Sweet potato latkes are a bit different that regular potato latkes but just as easy and fun to eat.
Duration

Cook Time

Prep Time

20 pancakes

Servings
Ingredients
1 1/2 cups flour
1 1/2 cups milk
1 1/4 cups sweet potatoes - peeled,cooked,mashed (yes, you can use canned)
1/4 cup butter, melted, and 1 additional tablespoon butter for frying
2 large eggs, beaten
3 teaspoons baking powder
1 teaspoon salt
1/2 teaspoon ground nutmeg
Preparation
1. Allow potatoes to cool to room temperature before making batter.
2. In a large mixing bowl, sift together the flour, baking powder, salt and nutmeg.
3. In a separate bowl, combine milk, potatoes, eggs and butter.
4. Combine the two mixtures until dry ingredients are just moistened. Allow batter to set, while you heat a griddle or skillet to medium-high heat and lightly grease with butter.
5. Drop batter by heaping tablespoons onto griddle or skillet and fry, turning once, until browned on both sides.

Great with maple syrup and butter. Try it with "sweetened sour cream" - mix 1/2 cup of sour cream with a tablespoon of brown sugar.