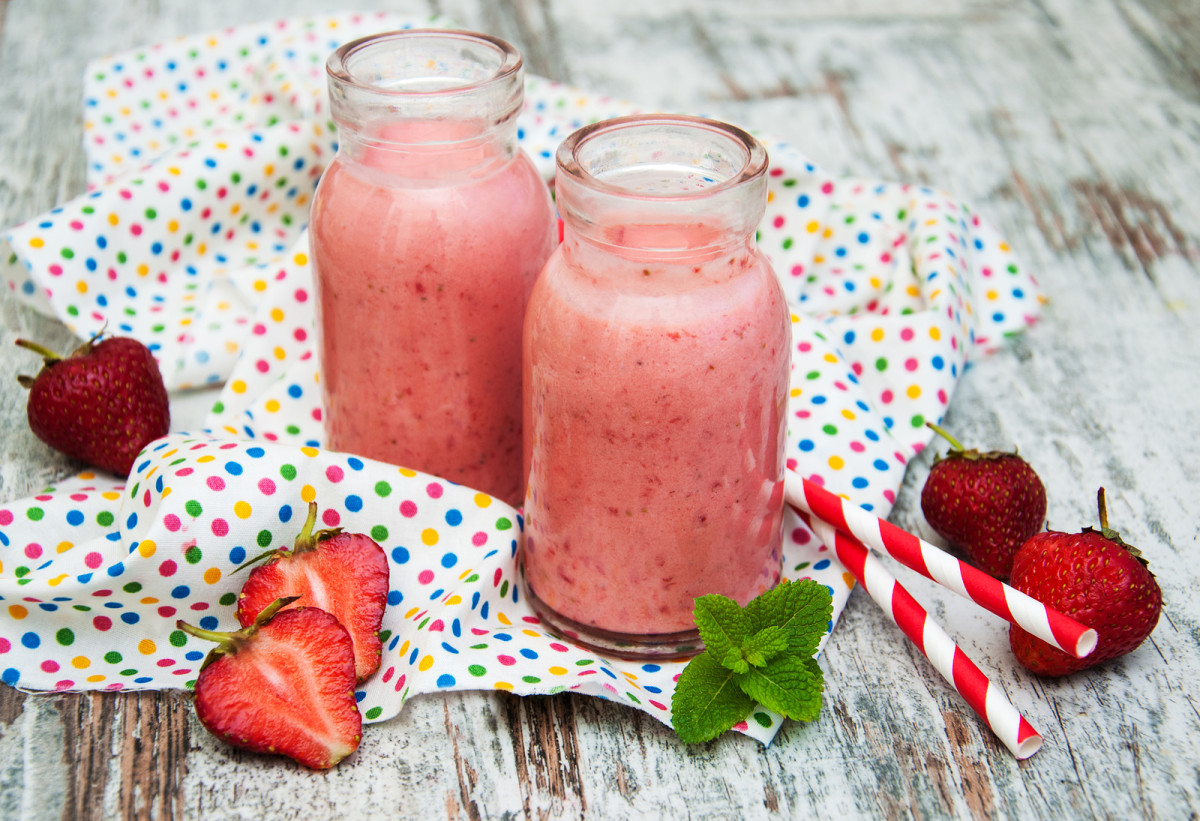 This pareve smoothie makes a refreshing morning or midday treat.
Duration

Prep Time

1

Servings
Ingredients
½ cup frozen strawberries, thawed, including juice
2 tablespoons powdered soy protein isolate
2 tablespoons water
½ cup crushed ice
Preparation
1. Combine strawberries, soy protein isolate, and water in a blender, and mix thoroughly.

2. Add crushed ice and blend until smooth. Serve in a 12-ounce glass.
Source: © 2010, Courtesy of United Soybean Board