Raspberry Rhubarb Slab Pie Recipe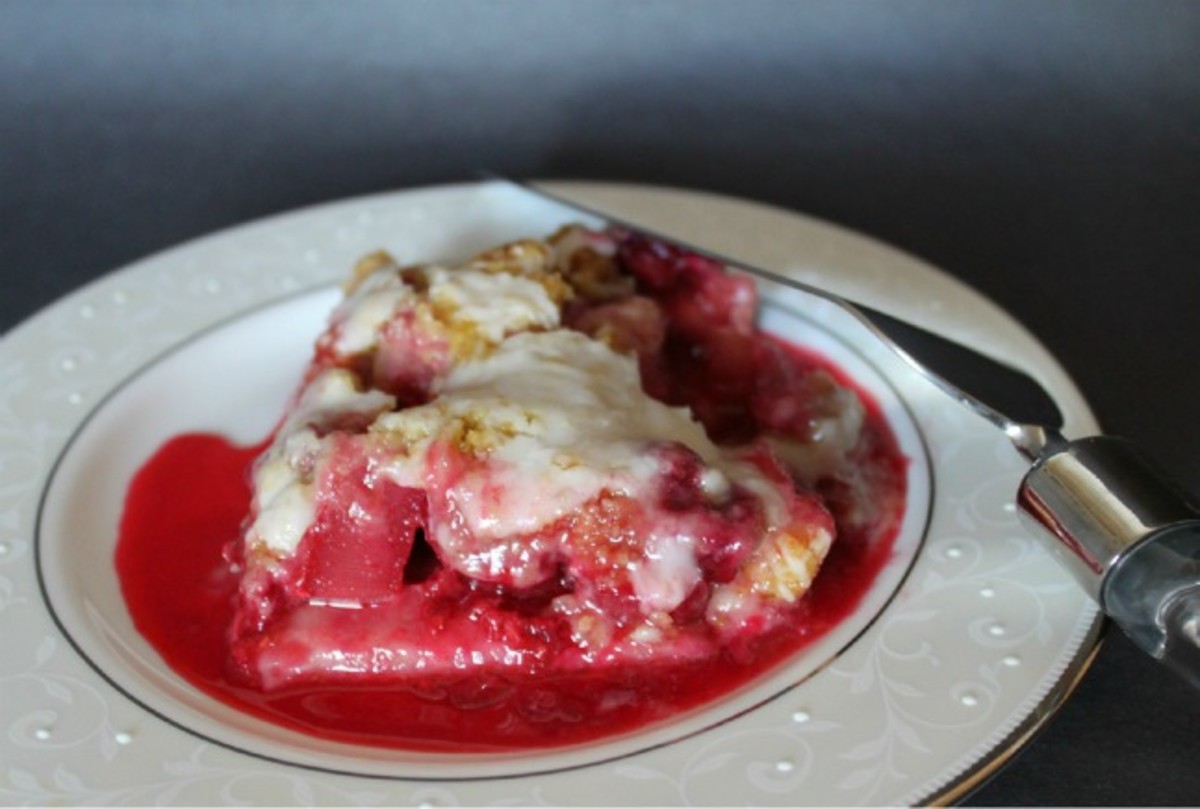 A twist on the classic combo of rhubarb and strawberry, who knew raspberries went so well too.
Duration

Cook Time

Prep Time

8 Servings

Servings
Ingredients
Crust
1 1/2 cups flour
1/2 cup (1 stick) cold margarine, cubed
1/4 tsp. salt
3-4 Tbs. cold water
Filling
2 cups granulated sugar
1/3 cup cornstarch
5 cups fresh or frozen raspberries (two 12 ounce bags), thawed and drained
3 cups fresh or frozen rhubarb (one 14 ounce bag), thawed and drained
1 tsp. cinnamon
2 tsp. vanilla extract
Crumb Topping
1 cup flour
1/2 cup packed brown sugar
1/2 cup (1 stick) cold margarine, cubed
pinch of salt
Icing
1 1/4 cups powdered sugar
1/2 tsp. vanilla extract
5 tsp. cold water
Preparation
Preheat oven to 375.  Grease a 9x13 inch baking pan.
Crust: In a food processor, pulse the flour, salt, and margarine together until crumbly.  Slowly add in the cold water and mix until the dough starts to form.  You can also do this in an electric mixer.  Press the dough into the bottom of the prepared pan until even.
Filling: In a large bowl, combine the sugar, cornstarch, cinnamon, and vanilla.  Add raspberries and rhubarb and mix until all the fruit is coated.  Spread the fruit on top of the crust in an even layer.
Topping:  Pulse the flour, brown sugar, cold margarine, and salt in a food processor until crumbly.  This can also be done in an electric mixer.  Spread evenly over fruit filling.
Bake 45-60 minutes until the topping is light brown and the filling is bubbly.  Allow to cool completely.
Icing: Stir the powdered sugar, vanilla, and water until smooth and drizzle over cooled pie.  Cut into squares and enjoy!