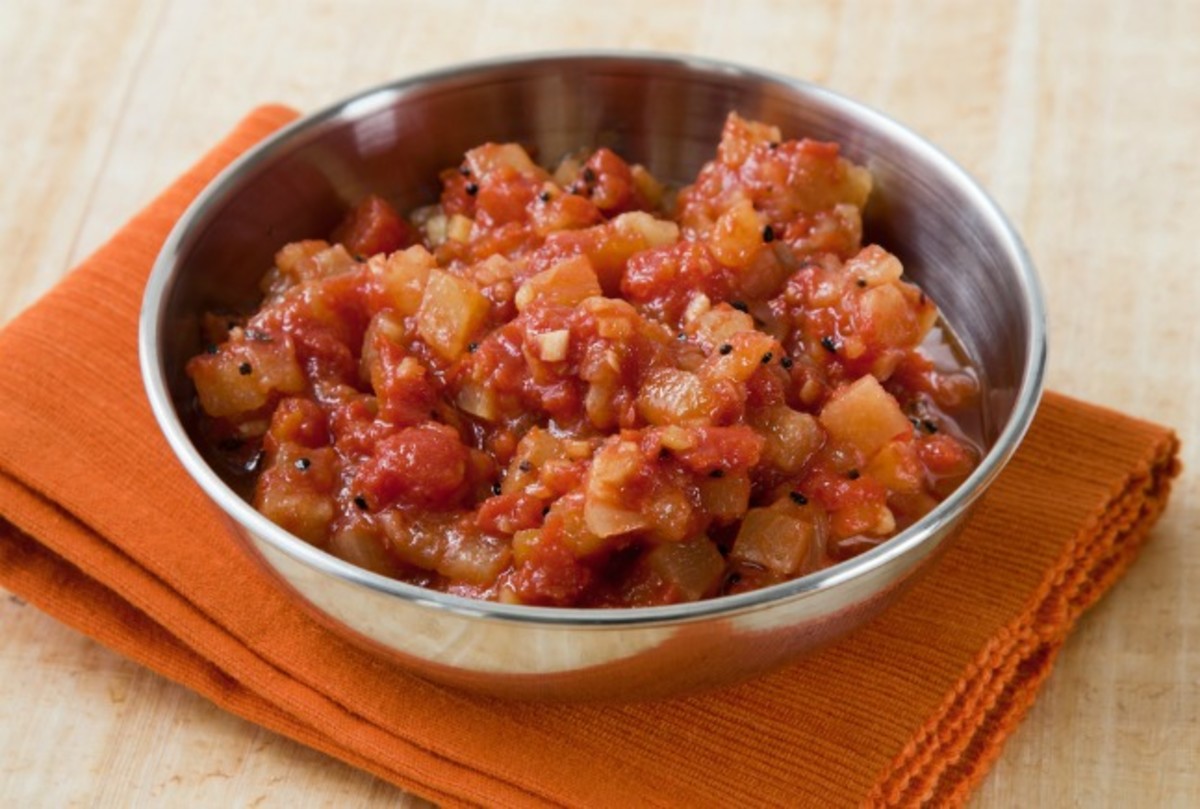 Sweet but not cloying, with an Asian accent and salty character.
Ingredients
1 whole pineapple, cored and cut into 1-inch pieces
¼ cup thinly sliced red onion
1 tablespoon brown sugar
1 teaspoon freshly grated ginger
¼ cup water
1 tablespoon honey
1 tablespoon low sodium soy sauce
1 teaspoon sesame oil
Pinch of kosher salt
Few grinds of black pepper
½ cup raisins, optional
1 mango, diced
1 small jicama shredded, (about 1 cup)
Preparation
In a saucepan cook the pineapple, red onion and brown sugar, over medium heat, until the onions become translucent and the pineapple begins to lightly brown (caramelize), about 10 minutes. Add the ginger, water, honey, soy sauce, sesame oil, salt, pepper and raisins if using.  Cover the pot and cook, over low heat, about 10 minutes.  Spoon the chutney into a bowl and chill.  When ready to serve, stir in the mango and jicama.