Molten Chocolate Lava Cake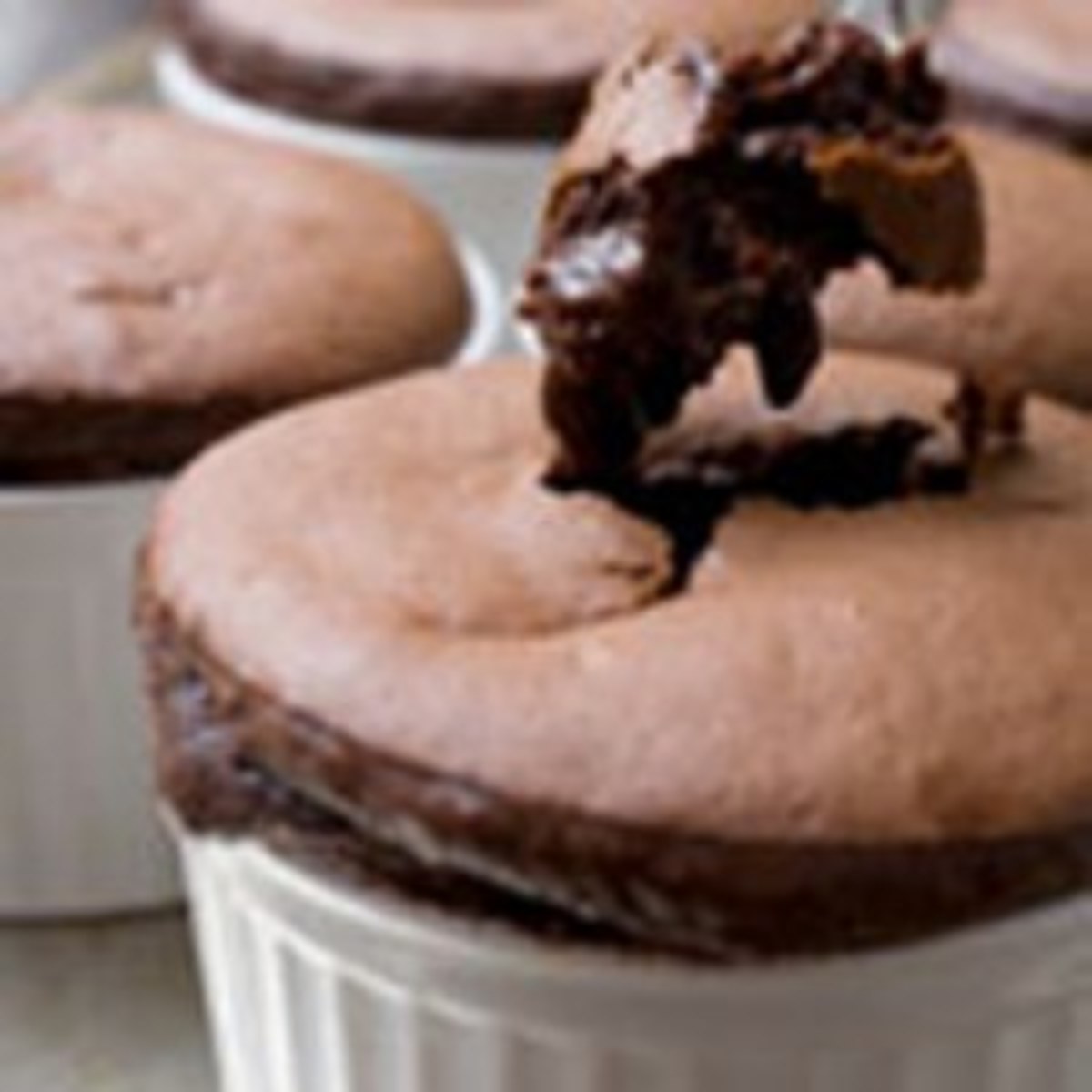 No need to hard sell these perfectly gooey Molten Chocolate Lava Cakes; they're irresistible!
Ingredients
1 cup (2 sticks) unsalted margarine
8 ounces high quality bittersweet chocolate
1/2 cup white sugar
4 whole eggs plus 4 egg yolks (to cut the cholesterol in half, use the equivalent of four eggs worth of egg substitute, and 4 yolks)
1 tablespoon plus 1 teaspoon of flour, sifted
1/2 teaspoon instant coffee or decaf granules
1 pinch salt
Preparation
Melt margarine and chocolate together in a microwave or double boiler and mix until smooth.
Combine with the rest of the ingredients and mix until just incorporated.
Bake in individual ramekins (greased and dusted with flour) at 350 degrees for 10 minutes, or until the sides are set, or bake in disposable cupcake tins (greased and dusted with flour) at 375 degrees F for 10-15 minutes, just until the sides are set.
Remove from oven, and let the cakes rest for 1-2 minutes before turning onto a plate for serving immediately. Enjoy with whipped cream or vanilla ice cream.
Contributed by:Elizabeth Book Kratz, CKCA