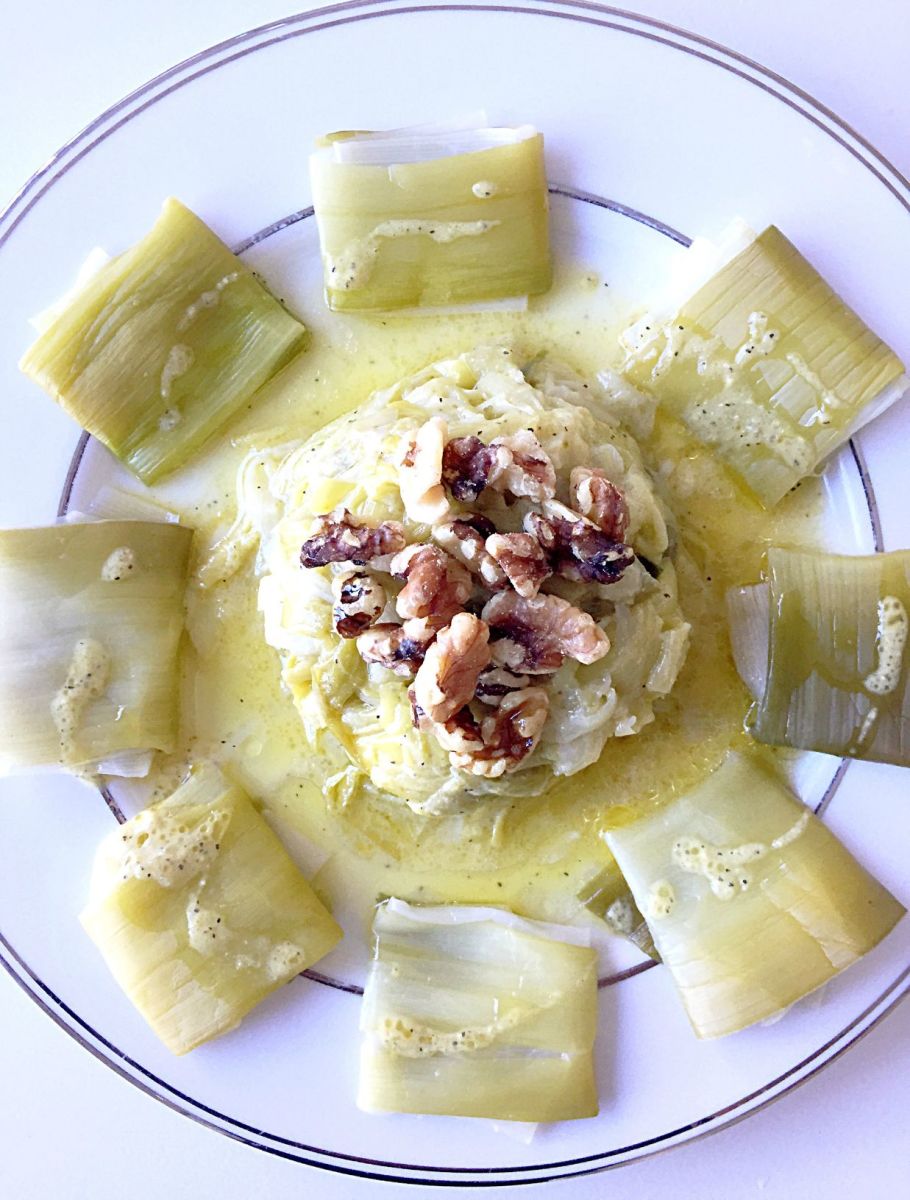 This salad is served as a cold appetizer usually during the holidays, paired with toasted walnuts.
Duration

Cook Time

Prep Time

4-6 servings

Servings
Ingredients
2 medium size leeks, washed and trimmed
1 tablespoon of salt
1 tablespoon of pepper
Juice from one lemon
1 tablespoon of Dijon mustard
1/4 cup of vegetable oil
1/3 cup of chopped toasted walnuts
Preparation
1. Boil the leeks for about 45 minutes. 
2. When they are ready, rinse them under cold water and drain them very well. 
3. Chop them small. Prepare the dressing: mix all of the ingredients in a small bowl. 
4. Pour the dressing over the leeks and top with chopped walnuts.