Hawaiian Huli Huli Chicken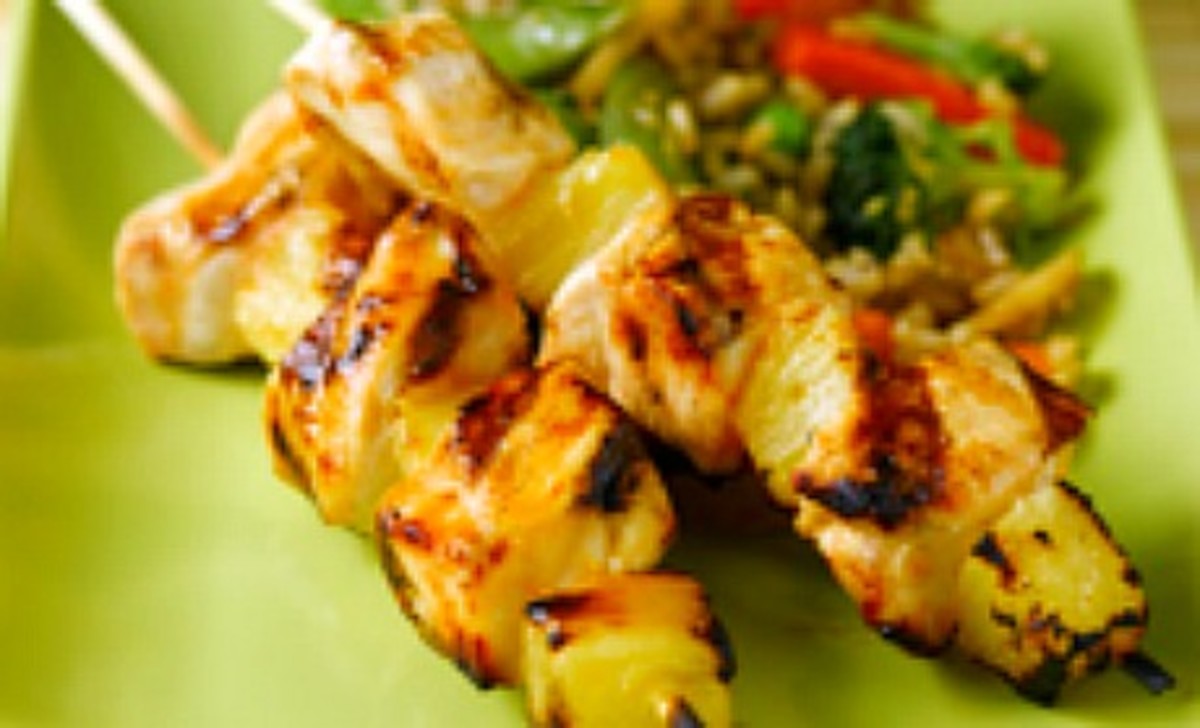 So fun to eat that your children won't know it's healthy too.
Duration

Cook Time

Prep Time

4 Servings

Servings
Ingredients
12 ounce boneless, skinless chicken breast, cut into 1-inch cubes (24 cubes) (about 2 large breasts)
1 cup fresh pineapple, diced (24 pieces) (or canned pineapple chunks in juice)
8 6-ince wooden skewers
For Sauce:
2 tablespoon ketchup
2 tablespoon lite soy sauce
2 tablespoon honey
2 teaspoon orange juice
1 teaspoon garlic, minced (about 1 clove)
1 teaspoon ginger, minced
Preparation
Preheat a broiler or grill on medium-high heat.
Thread three chicken cubes and three pineapple chunks alternately on each skewer.
Combine ingredients for sauce and mix well; separate into two bowls and set one aside for later.
Grill skewers for 3–5 minutes on each side.  Brush or spoon sauce (from the bowl that wasn't set aside) onto chicken and pineapple about every other minute.  Discard the sauce when done with this step.
To prevent chicken from drying out, finish cooking skewers in a 350 °F oven immediately after grilling (to a minimum internal temperature of 165 °F).  Using a clean brush or spoon, coat with sauce from the set-aside bowl before serving.