Hamentashen Honey Cookie Dough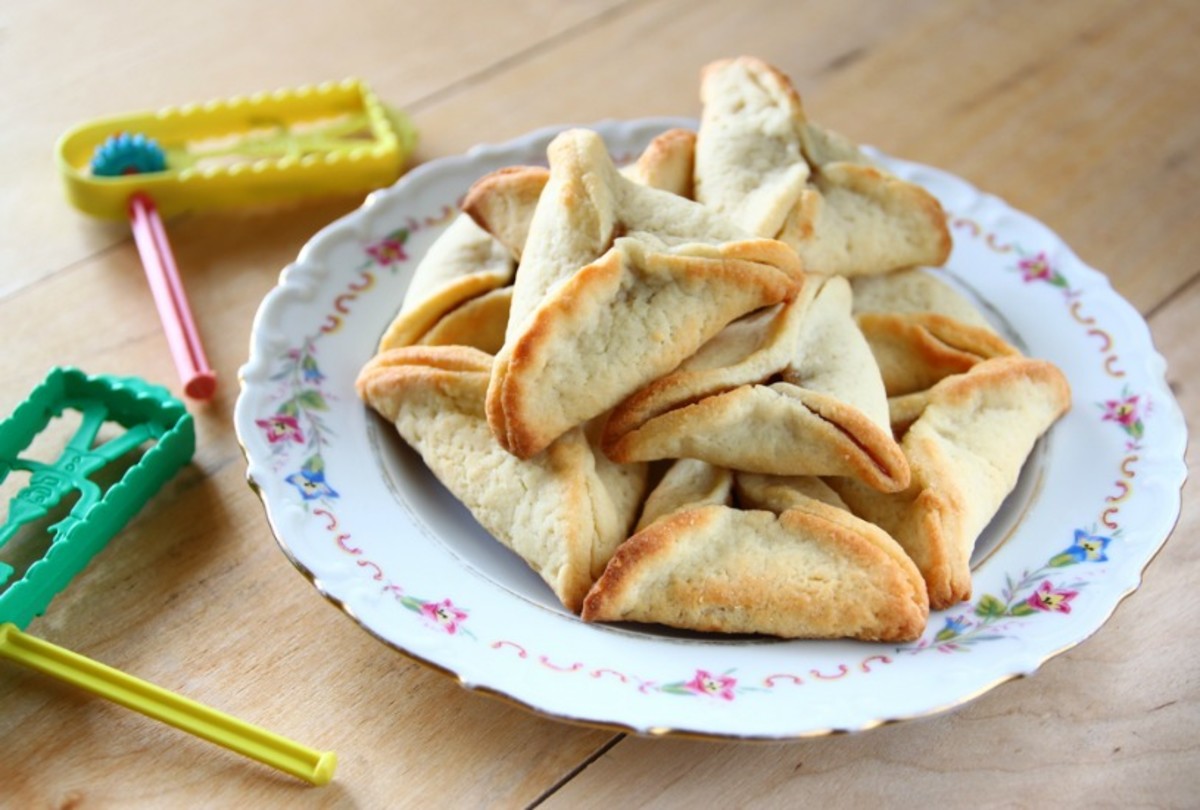 This sweet, pareve Purim hamentashen dough works well with all types of fillings.
Duration

Cook Time

Prep Time

35 hamentashen

Servings
Ingredients
4 cups sifted flour
1 teaspoon baking soda
1/2 teaspoon salt
4 eggs
1 cup honey
1/2 cup pareve butter or margarine
1 egg yolk mixed with 1 tablespoon of water
Preparation
1. Preheat oven to 350 dgrees F.
2. In a bowl, combine sifted flour, baking soda, and salt. 
3. Make a well in the center and add the 4 eggs. Mix slightly.
4. Add 1 cup honey (mix slightly), then add butter (in that order) and  mix to combine. Form dough thick enough to roll out, adding flour if necessary. 
5. Roll out dough on lightly floured board to 1/4" thickness.
6. Cut into 3 1/2 to 4 inch rounds.
7. On each round of dough, place one heaping teaspoon filling of choice. Bring edges together to form a triangle, pinching seams together from the top down to the corners.
8. Brush tops with diluted egg yoke mixture.
9. Bake 15-20 minutes or till lightly brown.
Sweet, simple and very good with any kind of filling!