Fish Tacos with Avocado Slaw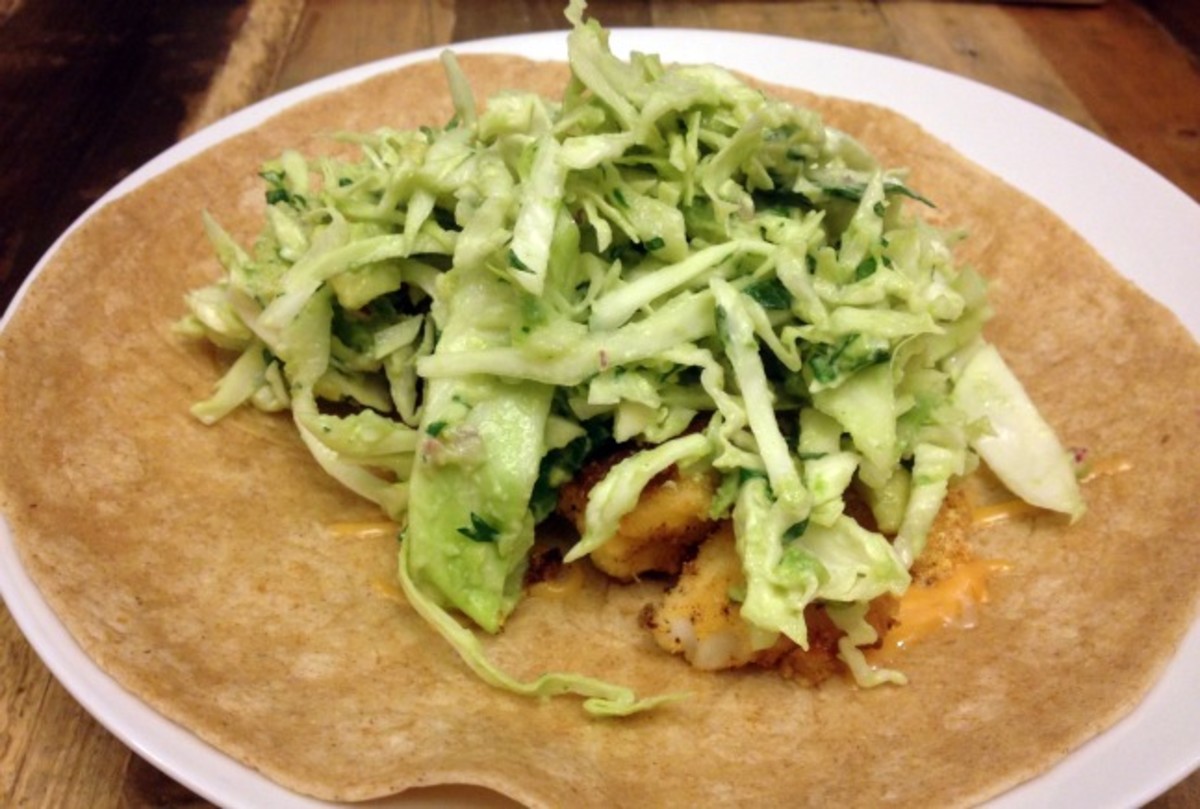 Ingredients
1 pound white fish, like cod or snapper or even Tilapia
3/4 cup whole wheat flour
1/4 cup cornmeal
2 tablespoon olive oil
Avocado Slaw
8 whole wheat tortillas
salsa (optional)
1 cup cheddar cheese, shredded
Preparation
Cut up fish into small strips, about 2-inches long by 1-inch wide.  Mix flour and cornmeal together in a small bowl.  Heat frying pan over high heat with olive oil.  Dredge fish in the flour mix and pan fry until browned and cooked through.
Prepare Avocado Slaw.
Lay tortilla on a plate, top with cheese, I like to melt it a bit in the microwave for about 20 seconds.  Top with fish and then slaw.  If desired add salsa.  wrap up and eat.