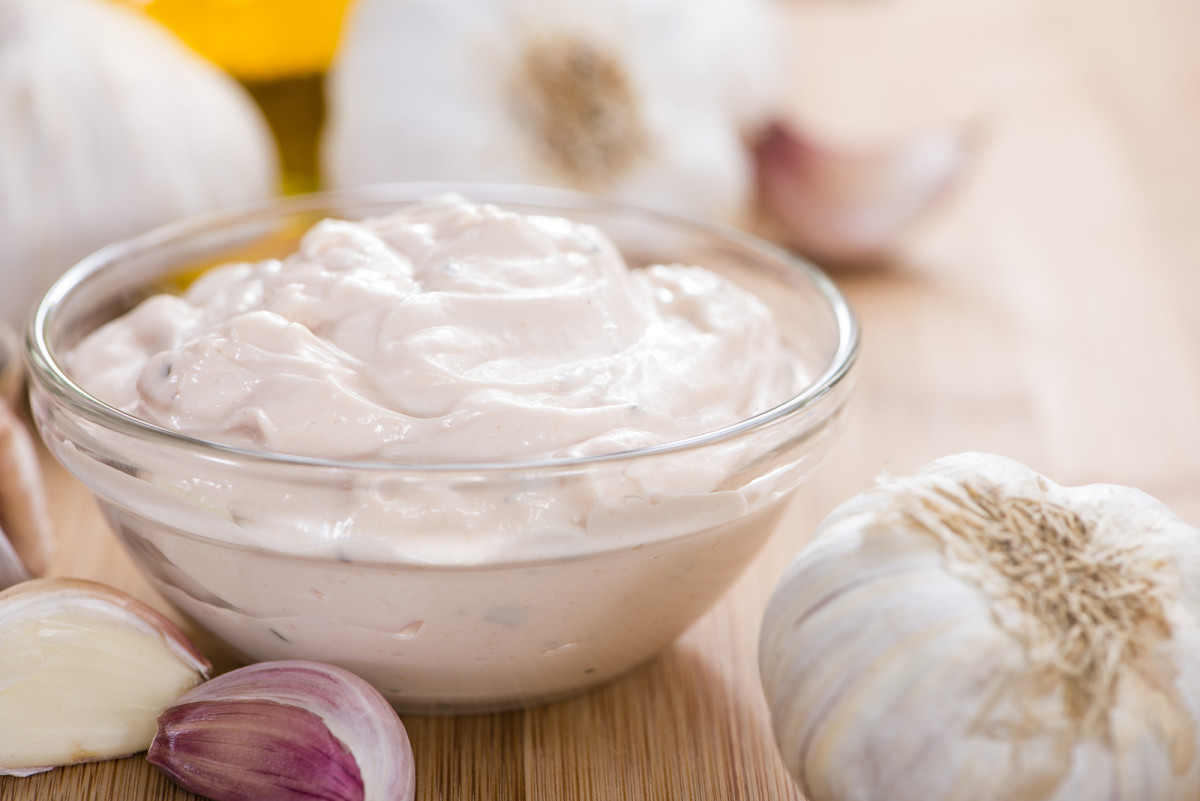 Called "the butter of Provence," aioli is an easy, dairy-free way to add richness and flavor to your dishes. Use is as an ingredient in sides like Celery Root Roasted Garlic Mashed Potatoes, or as a sauce in mains like our Halibut and Salmon Gefilte Fish or our Artichoke Fritters.
Aioli can be stored, covered in the refrigerator for 5 days. You can whisk aioli together by hand, or easily whip it up in a food processor or blender.
Duration

Prep Time

1½ Cups

Servings
Ingredients
2 egg yolks
1 teaspoon Dijon style mustard
3 teaspoons water
1 tablespoon fresh lemon juice
1 cup canola oil
Kosher salt
Freshly ground black pepper
Preparation
1. Place egg yolks, mustard, water, and lemon juice in a food processor, non-reactive stainless steel mixing bowl, or a glass bowl. Pulse or whisk together until smooth.
2. Slowly add oil drop by drop into the bowl while continually whisking or processing. The mixture should resemble mayonnaise. Season with salt and pepper.
Tip: Aioli is perfect for fluffing up mashed potatoes. Add ½ cup of aioli and stir to combine. Add additional aioli until you have the texture and fluffiness you like.