We shot a beautiful short film on location at the Waldorf Astoria Jerusalem. Click on the gallery to scroll through our behind the scenes album and watch the film, I'm just dying to know what you think.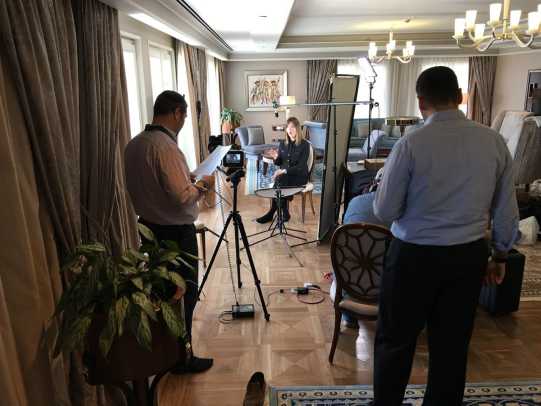 Filming At The Waldorf Astoria Jerusalem
It takes a crew of people to ensure the production runs smoothly and the final film is amazing. I'm so excited to publicly recognize and thank our incredible team.
Motti Verses, Head of Public Relations, Israel, Hilton Worldwide
Guy Klaiman, General Manager, Waldorf Astoria Jerusalem
Daniella Davidson, Assistant to the General Manager, Waldorf Astoria Jerusalem
Dena Wimpfheimer, PR, Waldorf Astoria Jerusalem
Chef Itzik Barak, Executive Chef, Waldorf Astoria Jerusalem
Claude Bensimon, Pastry Chef, Waldorf Astoria Jerusalem
Brian K. Spector, Director, Cinematographer, Editor, VisionPalette.com
Sasha Gorev, Cinematographer
Joe Back, Production Assistant
Freeda Wigs, Hair, Freeda.com
Tzippy Zahav, Cut
Tabetha Salinas, Color
Rinat Shor, Makeup
Bubbe and Taba, Babysitters
Hubby, Co-Star