I usually tell the truth, the whole truth and nothing but the truth, and this time I did not disappoint. I stayed true to my promise and 99% of what I made for the 8-day kitchen yuntif known as Passover were not actually Pesach recipes. Of course they were K for P, but they didn't require any major Passoverish ingredient tweaks. These recipes were developed with Pesach in mind and they were featured in the Pesach issue of my new magazine, Joy of Kosher with Jamie Geller. But you can bet they'll be staples in my year round repertoire 'cuz they were super easy and got the most oohs and ahhs. Ok, real gourmet chefs don't keep a tally of how many people flipped over this or that dish, but I really need to know. The winners on my menu get to come back and try for eternal stardom. This year, they are... drum roll, please…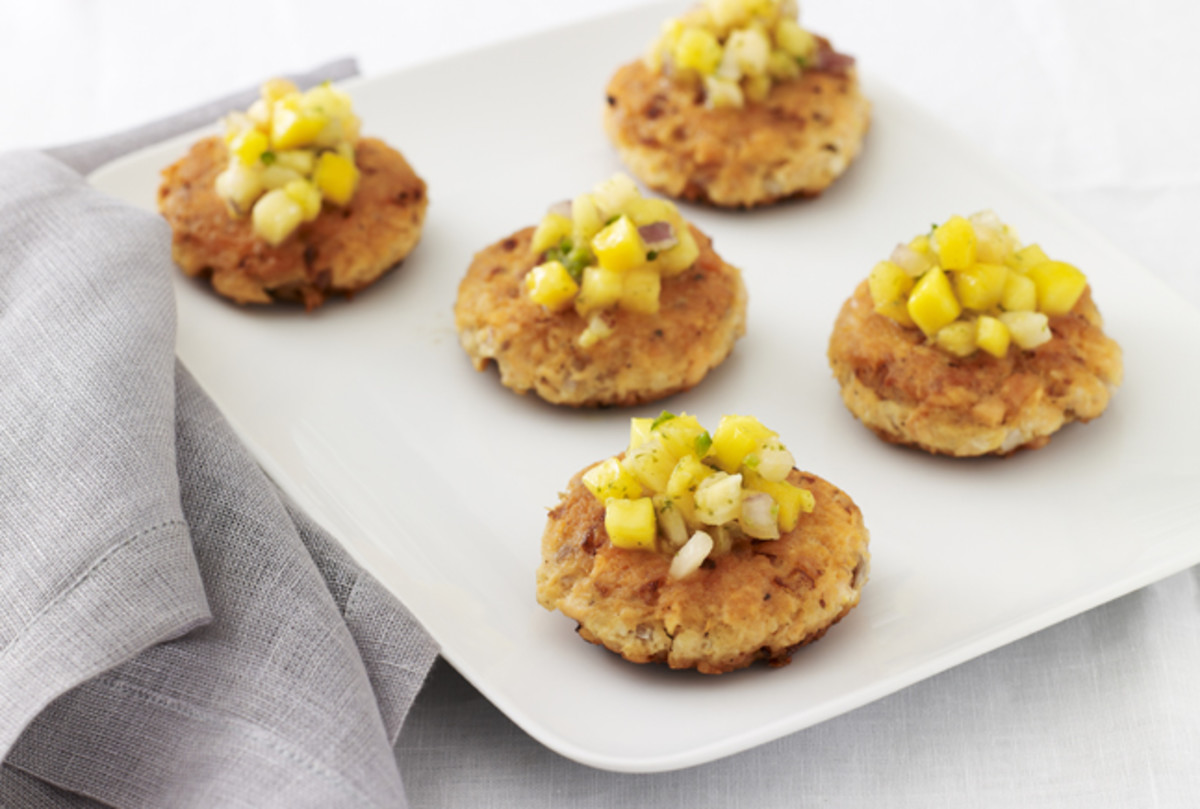 • Salmon Croquettes with Tropical Fruit Salsa
You can make this even easier by skipping the fresh salmon and using good quality canned salmon.
• Zucchini and Red Bell Pepper Saute
Shamelessly simple and super beautiful, it is pleasing to the eye and to the palate. Audience applause told me that the zucchini actually tasted better when prepped this way.

• Pomegranate Braised Brisket
So tender and so sweet, this piece of meat just melts in your mouth, not in your hand!
If you didn't get a chance to try these on Pesach, try them now and let me know if you will be working these into your everyday life. I really hope so. I love when we all agree on things.